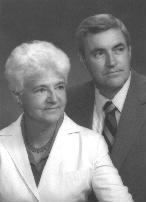 Don and Carolyn Davis form a unique husband and wife team working in audio, starting in 1951 with The Golden Ear in Lafayette, IN, selling eclectic high fidelity equipment. Don was Paul Klipsch's President in charge of Vice in the late 50s, and worked for Altec Lansing from 1959 until 1972 where he was co-inventor of 1/3-octave equalization.
Don and Carolyn Davis founded Synergetic Audio Concepts in 1973 in response to the growing need in the audio industry for training in the fundamentals of sound reinforcement. Their work in equalization, speech intelligibility and recording technologies provided the backbone for developing training seminars and workshops. When they turned SynAudCon over to Pat and Brenda Brown in 1995, Don and Carolyn had been responsible for the education of more than 10,000 sound contractors, designers and consultants.
Don and Carolyn's generation offered the opportunity to know the pioneers of the 1930s as well as the unique entrepreneurs of the post WWII era. It was a time when true scientists worked in audio and acoustics. Pat and Brenda have been able to understand the best of that age and bring their own unique gifts to their presentation and its logical extensions. They are a true testimony to why SynAudCon remains the "front of the envelope" experience.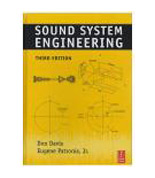 Don has authored three books, "Acoustical Tests and Measurements" in 1965, "How to Build Speaker Enclosures" in 1968, co-authored with Alex Badmaieff, which has sold over 200,000 copies, and "Sound System Engineering", co-authored with his wife, Carolyn, in 1975. In 2006 He completed the 3rd edition with co-author, Dr. Eugene Patronis. In 2013, 4th Edition of "Sound System Engineering", co-authored with Eugene Patronis and Pat Brown, was released.
In the process of communicating with the grads of their seminars on audio and acoustics, a quarterly Newsletter was established. Most of the Newsletter was technical in nature, but also contained the evolving mindset that bonded teachers and grads into something not originally expected – a fraternity of people dedicated to changing an industry. After enduring really poor sound quality at a meeting of a professional audio society, Don uttered in frustration, "If Bad Sound Were Fatal, Audio Would be the Leading Cause of Death," hence the title of Don & Carolyn's book by that name.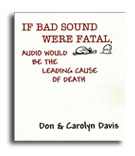 They used non-technical excerpts from the SynAudCon Newsletters, annotated by them in 2003, that go back to the beginning of these changes in the industry up to the Davises' retirement in 1995. The book provides a remarkable insight into entrepreneur teachers' communication with entrepreneur students. The typical attendees at their seminars were already successful in their chosen industry, but knew in their hearts that there was a higher standard and they actively sought it.
They have spent their professional careers writing and lecturing on sound system engineering. The audio industry has generously recognized their efforts as instrumental in the better sound quality we enjoy today. Don & Carolyn are both Fellows of the Audio Engineering Society, both received the Life Time Achievement Award from the NSCA, and have received many awards in the audio industry, including the Distinguished Award in Sound Design and Technology from USITT.
Practices Influenced by Don and Carolyn Davis
The Use of Directivity Factor, Q
The 1/3 Octave Equalizer
1/3 Octave Real-Time Analysis, and TEF Analysis in connection with the legendary Richard Heyser
In-The-Ear Microphony
Live-End-Dead-End Listening Rooms
Progress in Speech Intelligibility, particularly its measurement
Quantifying Acoustic Gain
Acoustic Test and Measurements written in 1964
The Design of Acoustic Parameter Programs for Computer-Calculators (still used largely intact in today's computer programs)
Don & Carolyn Davis' Photo Gallery