Description
Learning "how it works" is the key to sound system setup and troubleshooting.
Can you logically think your way through all of the connections in a sound system?
Do you depend on luck to solve system problems?
Are you spending hours equalizing with minimal improvement?
Pat Brown will demonstrate how to measure voltage, impedance, polarity, SPL, and STIPA on several types of instruments. More importantly, he will help you learn what these measurements mean and how to use them to ensure that your system is performing optimally.
On Day 3 Pat will demonstrate an optimized method for equalizing a sound system – a method that is efficient, logical, and repeatable. Time is money. Learn how to get it done quickly.
Pat Brown takes these hard-to-explain topics and uses analogies, active demos, and an interactive hands-on approach to get the point across. If you didn't quite understand it the first time, it is usually presented again in a different way. Because of this approach, Pat Brown is known to be among the best teachers in the audio industry.
Attend this seminar and look forward to seeing your profits increase and your call-backs decrease.
Suggested Prerequisite: Principles of Audio Online Course
Course Material Includes:
Course Manual – It's not a manual of PowerPoint slides. It is filled with useful graphics.
Audio Click-Rule – a Windows calculator program that demonstrates the interaction of the variables in these systems.
Product Cut Sheets
Certificate of Completion
Who Should Attend: This seminar is for those who install, configure and calibrate sound reinforcement systems.
Photos
Instructor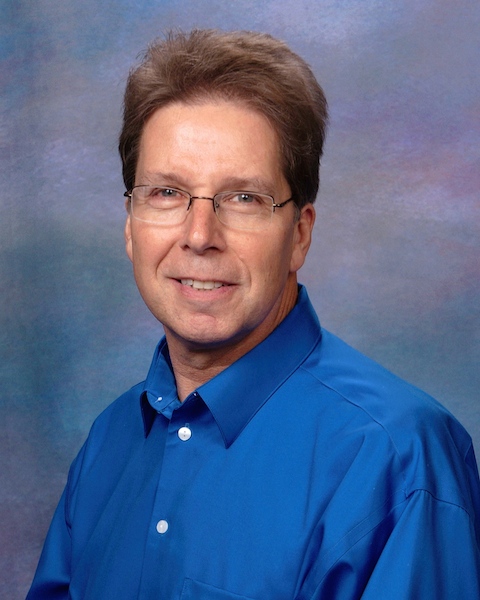 Pat Brown is a 1978 graduate of the University of Louisville with a degree in electrical engineering technology. With a background as a musician, sound technician, retail music store owner, contractor, and consultant, he is familiar with the many aspects of audio. He served as an associate instructor to audio legend and SynAudCon founder, Don Davis. Pat, along with his wife Brenda own and operate SynAudCon and have been providing training for the audio industry since 1996. Pat, the main instructor for SynAudCon, has a unique gift of being able to share his knowledge of complex technical topics in an easy-to-understand real world manner through multi-media demonstrations. SynAudCon is recognized as a industry leader in audio education.
SynAudCon offers both in-person and online audio training. There are regularly scheduled in-person seminars and special one-time events on special topics. With the release of the online training in 2010, SynAudCon training is now more accessible worldwide.
Pat writes articles for several publications. He authored three chapters for Glen Ballou's "Handbook for Sound Engineers" and is co-author of Sound System Engineering 4th Edition. He considers SynAudCon online audio training courses as his most complete "book," being able to explain the concepts and principles with animations and demonstrations.
He was chosen as NSCA "Educator of the Year" in 2005 and NSCA "Mover and Shaker" Award in 2011. He received Great Britain's "Peter Barnett" Award in 2012.
SynAudCon has given private seminars to many companies and organizations, including the Kennedy Space Center, Disney World, Sea World, IMAX, Purdue University, the US military, Siemens, and many audio manufacturers. He has conducted seminars in Europe, the Middle East, Africa, China, Thailand, Singapore, South America, Australia and Canada.
Pat and Brenda Brown founded a second business in 2005 – Pro Sound Testing, Inc. Pro Sound Testing measures loudspeakers to produce data files for use in room acoustics modeling programs. Pro Sound Testing was the first company of its kind in the USA. The experience of developing a measurement facility and measuring hundreds of loudspeakers from dozens of manufacturers has allowed him to develop some methodologies and specifications that have influenced a number of industry standards.
FAQ
I am scheduling a flight, what are the class times?

The class starts at 8:30 am and ends at 5:00 pm each day. The doors to the classroom are open at 8:00 am. Typically, we do not end early on the last day.
What does the seminar fee include?
The fee includes the instruction, class materials (full color manual, Audio Click-Rule Windows program, support files, and certificate of completion), beverage service, and lunch. You are responsible for your breakfast, dinner and overnight accommodations.
How do I register?
You may register online, call 812-923-0174, or mail a check payable to
Synergetic Audio Concepts,
8780 Rufing Road,
Greenville IN 47124.
My company uses purchase orders, what is the best way to register?
Please call (812-923-0174) or email me (bbrown at prosoundtraining.com) your purchase order information. I will register you for the class and send you the required paperwork.
Will I get a confirmation after registering online?
You will receive an immediate confirmation and a credit card receipt if you sign up online. The receipt will include an activation key to that seminar. Please forward that key to the person who will be attending the seminar so they can activate the key with their information.
I will email you a confirmation receipt if the registration is processed by phone or USPS. If you do not get it, check your SPAM filter. The message will be coming from bbrown at prosoundtraining.com
I will send another email about a week before the class with last-minute reminders. It is very important that you read this. It will contain information about "what to bring", location, times, special events etc.
Who provides lunch?
SynAudCon provides an all-day beverage service and lunch each day. Lunch provides a great opportunity to network with others seminar attendees. If you need a special diet, tell me on the first morning. The hotels are usually very good at accommodating us in this regard.
What should I bring?
There are different requirements for the different classes.
Sound Reinforcement for Technicians & Sound System Design: Bring a notebook computer if you would like to take part in the "Audio Click-Rule" exercises (Windows). For you Mac users, the Audio Click-Rule will work if you have Windows installed on your computer under Boot Camp or virtualization.
Testimonials
"This training has paid off."
I can't tell you how much the Sound Reinforcement for Technician's training has paid off since I have taken the class!!!
With MANY thanks,
Christopher Koehler, CTS
"It totally blew away my expectations."
I really enjoyed the class last week. I'm really looking forward to using the knowledge in our classroom audio designs. Both you and Pat should be proud of the work you do in putting on these seminars. The class was very entertaining, it moved alone well and was very informative. It totally blew away my expectations.
Thanks again for a wonderful 3 days, I hope that I can attend another one of your seminars in the future.
Sam Hixon
"Pat was direct, engaging and dynamic."
Pat was direct, engaging and dynamic. He was able to give us practical examples of real-life audio issues and easy-to-understand solutions.
He held our attention through three 8-hour days of training.
Bottom line, it was a lot of information and well-delivered.
Richard Preville

"My interest and appreciation for the audio field has doubled."
I had a great time and found Sound Reinforcement of Technician's seminar extremely educational. My interest and appreciation for the audio field has doubled. I'm excited to learn more and can't wait to attend another SynAudCon seminar.
Chris Thephachanh, WJHW
"I am leaving this class with the solution to a problem."
I am leaving this class with the solution to a problem that I have been working on for months. I thought it was going to be an expensive fix, but I just didn't have the correct information.
Thank you Pat.
Brian Adams
Click to read more testimonials!

"My background is in IT."

My background is in IT but I have been trying to jump start my knowledge in AV. I have come a long way on my own. Pat ability to tie everything together in 3-days has help me understand the different laws/rules/concepts.

This class is awesome for anyone that has the ability to grasp technical details and has a strong desire to learn something new.

I believe that I will retain 80% of the content presented.

Daniel Rebec

"I can't wait to apply the information."

Excellent Seminar! I learned a lot. I can't wait to get home and apply what I have learned.

I believed that I will retain 75% of the content.

Colin Wiseley

"Thank you for keeping the class current."

I took this course 8 years ago. I remembered some principles. I liked the changes you made to the class with the latest technology.

It shows that you work to keep the class current and not just sit back and teach the same thing over and over.

I believe that I will retain 70% of the seminar content.

No name on the evaluation

"Pat applies it to real-world applications."

Pat relates the material to real-world applications. There were many examples, I was able to take it back to some situations that I experienced.

I believe that I will retain 80+ of the information presented.

Isaac Nash

"Audio Click Rule is a great value."

The Audio Click Rule alone is a great value and resource.

Pat is a great teacher. He has a way of teaching to a beginner and an advanced student.

I believe that I will retain 75% of the content presented.

Dale Miller

"From Singapore, worth the travel to the US."

It was my pleasure to attend the training
It was worth spending the time and the travel.

Ranjit Singh
Singapore

Hotel & Travel
Newark NJ – April 26-28, 2016 (Tuesday-Thursday)
Seminar Location: The seminar will be held at the Kenilworth Inn. Nestled on lush landscaped grounds featuring a lovely garden gazebo, the Kenilworth hotel is a convenient retreat. It is located 8 miles from Newark International Liberty Airport (EWR) and only 30 minutes from New York City.
Hotel Sleeping Rooms: SynAudCon has a block of sleeping rooms at the Kenilworth Inn for $139/night. To make reservations, call 800-775-3645 and request SynAudCon Room Block. Our room block will be released on 3/25/2016. The $139 price may not be honored after 3/25/2016.
Kenilworth Inn Amenities
Directions: Please type this address into your favorite map program.
Kenilworth Inn
60 South 31st Street
Kenilworth, NJ 07033
Ph: 908-241-4100
Seminar Information:
The seminar will be held in the Arbor meeting room at the Kenilworth Inn
Seminar Times: 8:30 am – 5:00 pm each day.
The class materials include: Full Color Manual, Audio Click Rule, Certificate of Completion and CEUs. (24 RUs, 16 NSCA LUs and 19 BISCI CECs)
Meals: SynAudCon will provide all-day beverage service and lunch.